In 1983, a little Shih Tzu, whom I named Tzusie Wong, came into my life. Tzusie was the beginning of a love affair with the Shih Tzu breed! Tzusie was the actual foundation which the last thirty plus years has brought much joy, some tears and many friendships both in the U.S. and abroad.
Tzusie was bred only the one time. She produced three puppies, one of whom was a wonderful girl, Saki, who went on to become the true foundation for my first five champions. Saki's kids, grandkids and even great grandkids, continued in AKC championship competitions. Over the 18 years of Saki's life, her extraordinary health, sound structure and happy temperament has been a goal for each, and every breeding accomplished.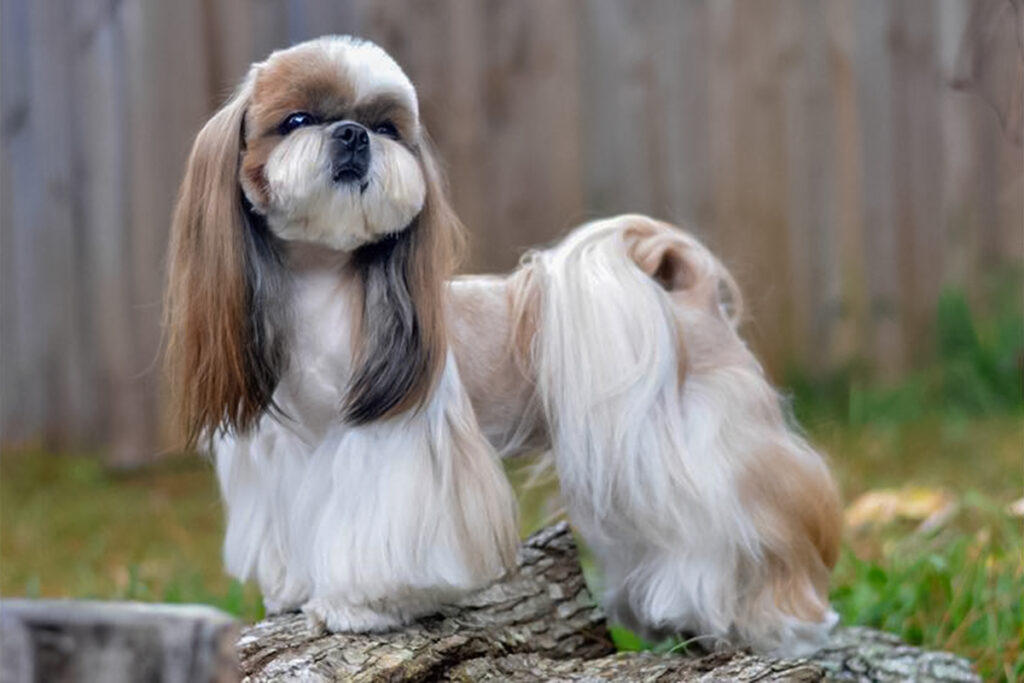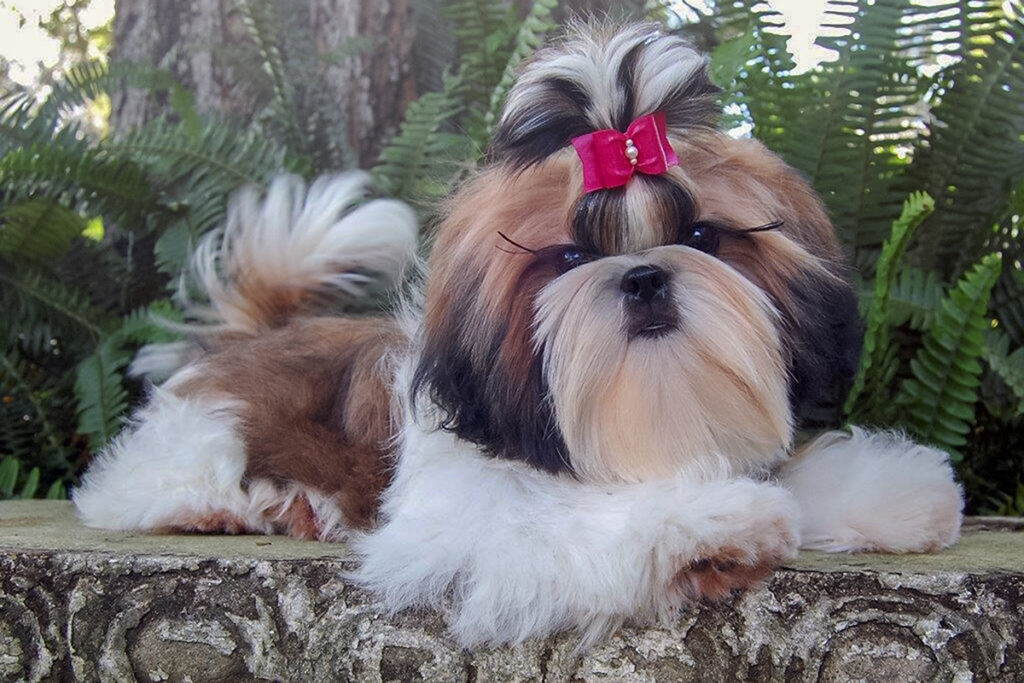 Jam-Ups Shih Tzu was made my official "kennel name" in 1988 as I continued to breed quality Shih Tzu puppies to bring joy into the lives of others. Along with the joy and laughter, came the need to bring my art into focus and share it with many breeders and dog show enthusiasts of the sport of dogs.
Many Jam-Ups Shih Tzu, grandchildren, greats (grandchildren) and beyond, have earned their championships and the bloodlines continue winning in the 'show ring' and whelping beds to this day. There are no Jam-Ups Shih Tzu ever made available to any "puppy mill" breeders or pet stores – EVER!
In 2012, I became an approved judge of Toy Breeds with the American Kennel Club, furthering my involvement in education and studies of sound structure and movement of the canine species, according to the Standards set by AKC.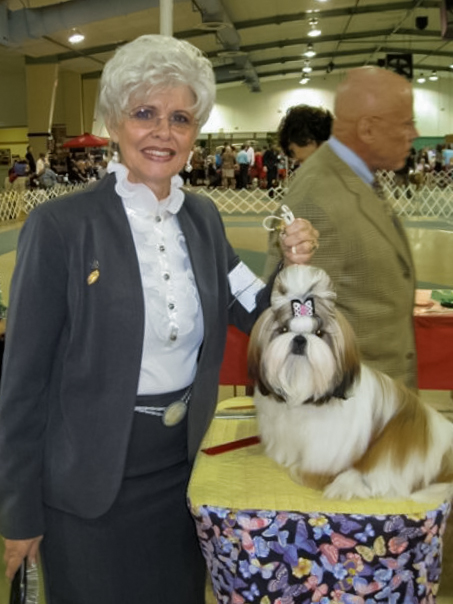 The intense education regarding structure and movement of each breed was paramount in producing the most accurate depiction when painting a particular breed for a client, or simply completing a piece as an 'award' for a Specialty Show winner, a judge's gift, or a complete set of trophy awards for a show. After all, unless you know the structure and movement, you cannot accurately paint it into a painting! That said, as with all paintings I have produced, each portrait must show the life, and soul, of the subject through the eyes – without this, there is no likeness!
Today, I accept commissions for portraiture of dogs of various breeds, with Shih Tzu being most prominent. My work is proudly displayed in many homes, not only those involved throughout the sport of dogs, but in the homes and businesses of those who love their pets!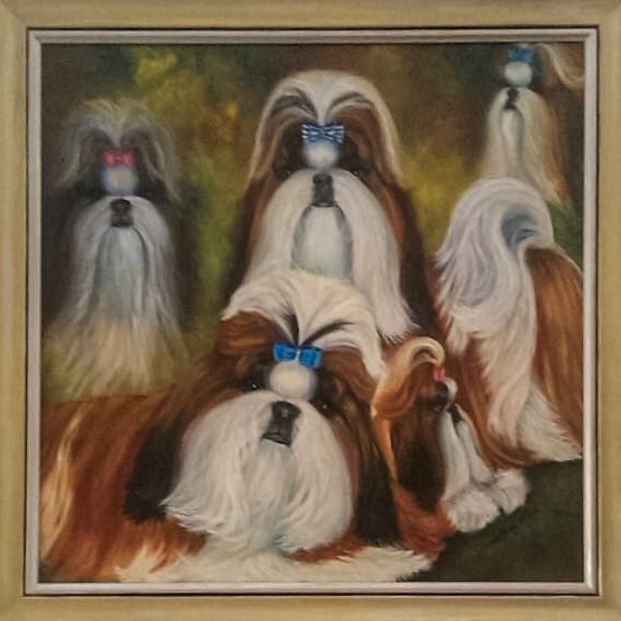 Lisa McKinney's canine family tree. This was painted by me for Lisa and Mike in 2013.
Best regards,
Janis Clary "O"